Get the Best Paper Shredding Service in Newport News, VA
With identity theft a growing concern for many businesses, shredding services in Newport News are a must to keep confidential documents secure. Keeping client information safe and secure is the number one way to warrant trust between your company and your customers. Newport News document shredding ensures that all personal information is properly disposed of, giving you peace of mind by significantly reducing the likelihood of a security breach. XRefer will provide you with important details on different types of paper shredding companies in Newport News to make sure your legal, educational and medical confidential records are safely destroyed.
Newport News Paper Shredding Costs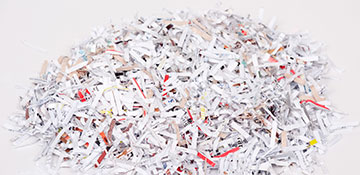 Newport News On-Site Paper Shredding
The average cost for on-site paper shredding in Newport News is $21.12. Pricing for on-site paper shredding in Newport News varies depending on the number of boxes to shred, and how often you need on site shredding service in Newport News.
Get Pricing on On-Site Paper Shredding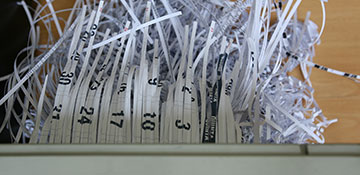 Newport News Off-Site Paper Shredding
The average cost for off-site paper shredding in Newport News is $24.46. Pricing for off-site paper shredding in Newport News varies depending on how often you need shredding service, and how boxes/bins/lbs. need to be shredded.
Get Pricing on Off-Site Paper Shredding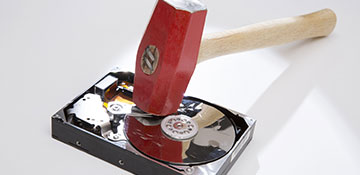 Newport News Hard Drive Destruction
The average cost for hard drive destruction in Newport News is $16.67. Pricing for hard drive destruction in Newport News varies depending on the amount of hard drives to destroy.
Get Pricing on Hard Drive Destruction
Shredding Anywhere You Need It
All XRefer partners offer multiple ways to help you dispose of documents to the standards of FACTA and HIPAA where it is most convenient and secure for your business.
On-Site Document Shredding
Reduce the potential damages of data breaches by having a reliable document shredding company in Newport News destroy files right at your business. On-site shredding is ideal for businesses of all sizes and is the most convenient option. Some shredding trucks even offer a video monitor that provides a visual of the documents being shredded. This provides business owners with security and guarantees (with a certificate) the documents are properly destroyed. Especially ideal for companies who have large amounts of documents they need to destroy, on-site shredding can be used as for one-time service, periodic clean-outs or, more conveniently, scheduled monthly service.
Scheduled Paper Shredding in Newport News
Regularly scheduled shredding service on a daily, weekly or monthly basis is great for corporations that consistently produce large volumes of waste paper. Scheduling service also helps your employees follow -and stick to- corporate document management guidelines. Shredding companies provide a locked bin where your employees can throw out sensitive paperwork; this bin is never to be unlocked by anyone other than a trained shredding professional.
Large companies with many employees handling lots of documents will benefit from an assessment to identify potential security risks. This allows the document shredding service to recommend procedures to mitigate risk, placement and number of secured bins and the regularity of pickups/shreds.
Drop Off Services
You can also take your documents straight to the shredder to save some money. It is not as convenient as on-site shredding, the it can be cost-effectiveness for companies who already need to move documents from office to office. Shredding facilities are equipped with state-of-the-art shredding machines and employ trained personnel that will handle your shredding professionally, with security in mind. Most drop-off facilities charge by the pound with a charge anywhere from 42 cents to 80 cents per pound (not including minimum fees). Typically the more pounds of paper you bring in the cheaper your per-pound cost becomes.
For Your Protection – Privacy Laws
Regardless of your business, you are mandated by law to protect the privacy of your customers and employees and need practices in place to ensure that there is no potential misuse of private information. Document shredding companies in Newport News should be insured and bonded and should not hesitate to provide you with that information. Several privacy laws and federal regulations have been put in effect to ensure businesses have the proper guidelines for data-management.
Fair and Accurate Credit Transaction Act of 2003
The FACTA was signed to place limits on what you can do with private customer data and who you can share it with.
Health Insurance Portability and Accountability Act of 1996
The HIPAA sets standards to prevent security breaches from occurring at health facilities and demands that individual health information, such as medical records, prescriptions and Social Security numbers, be kept private.
Gramm-Leach-Bliley Act of 1999
Specifically for financial institutions, the Gramm-Leach-Bliley Act of 1999 is a federal law that requires any company offering insurance, loans or even financial or investment advice to inform their clients of any information-sharing practices. This act consists of three section:
The Financial Privacy Rule applies to how private information is collected and disclosed.

The Safeguards Rule requires institutions to have security program enforced. This generally means that employees must be trained on knowing how to identify and protect documents that need to be shredded.

Pretexting Provisions forbids anyone from gaining access to private data for reasons not fully disclosed.
Family Educational Rights and Privacy Act of 1974
For parents, students and educational institutions, the FERPA is a federal law that applies to shredding medical records in Newport News. FERPA ensures the privacy of student education records and gives parents exclusive rights until their children reach the age of 18. Although schools are allowed to disclose directory information without a parent or students consent, this Act requires that the school provide a reasonable amount of time to allow the parent and/or student to request the information not be disclosed.
What To Ask Your Newport News Document Shredding Company
What Materials Are Accepted For Shredding?
Other than paper, most companies accept x-rays, credit cards, blue prints and a variety of other items such as computers, tapes, and dvds.
Does My Paper Need To Be Prepped?
There is no need to remove any type of binder, staple or paperclips. Industrial shredders can handle these types of bindings without a problem.
What Is The Shredding Process?
Document shredding in Newport News is performed in a state-of-the-art machine that can utilize a variety of shredding methods:
Pierce and Tear: Instead of cutting vertically or diagonally like typical desktop home shredders, these machines pierce and tear the paper, eliminating the possibility of uniform cuts. This is the most popular type of destruction.

Cross-cut: Documents are twice-shred, creating tiny pieces that would be impossible to piece back together.

Grinding: Often used with plastic or metal objects such as hard-drives, DVDs or computers.

Hammermill: This process includes metal swinging bars that hammer paper into smaller pieces which are then grated into tiny particles. Locations where you can drop off documents often use hammermill technology since it is fast and effective, but often more noisy and dusty than all other types of shredding.
What Regulations Do You Adhere To?
All document shredding companies in Newport News should be licensed and bonded and should adhere to specific guidelines set forth by federal laws pertaining to privacy. Different types of federal laws include FACTA, HIPAA, GLBA, and FERPA.
How Do You Guarantee Privacy?
A reputable service will provide a certificate of destruction which ensures that all documents have been destroyed. Most companies will allow clients to view their paper being shredded live through either a video monitor. This allows clients to feel secure as they can actually see everything being shredded.
Get The Most Out Of Document Shredding in Newport News, VA

Taking caution and extra steps to prevent identity theft and data-breaches can save your clients a lot of pain and your company hefty legal fees. Whether you are looking for an on-site or off-site document shredding location, XRefer has put together the best Newport News paper shredding companies so you can stop worrying about destruction of sensitive information.